Organic Farming
Cold press. Superior Grade Olive Oil obtained directly from olives using only mechanical methods.
This ékolo Organic Extra Virgin Oil is a well-balanced oil, perfect for both as a simple dressing as well as for daily use in the kitchen.
At ékolo we take special care when producing this high quality Organic Extra Virgin Olive Oil. The variety of olive used is chosen each year according to the particular harvest so that the best oil can be obtained.
Origin: Spain.
Format: 2 L
Certifications and Quality Seals: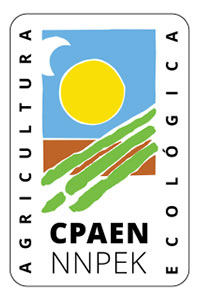 Discover ékolo's full range of Juices, Purées, Jams, Tomato and Piperade, Preserves and Oils. Raw materials straight from the farm, with no use of cold rooms or freezers.
100% organic.
100% natural: never made from concentrates and with absolutely no additives.
100% flavour: the very highest quality when it comes to pureness and flavour.
The vast majority of our raw materials comes from the vegetable gardens of Navarre (Spain).
Excellent value for money: gourmet products at affordable prices.