100% Apple Juice
The fruit is cold pressed, the juice is decanted and pasteurised at the minimum temperature required to guarantee that it is safe for consumption and at the same time maintains as fully as possible its natural sensory characteristics.
NOT MADE FROM CONCENTRATE
NO WATER OR SUGAR ADDED
100% ORGANIC FRUIT
Origin: Navarra (Spain).
Glass bottle: sizes 750 ml. and 200 ml.
Some of the Properties of Apples
Beneficial for the heart and the immune system (strengthens our defences). Diuretic and cleansing. Nerve and muscle tonic due to potassium and phosphorous content.
Certifications and Quality Seals: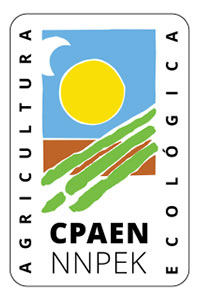 Discover ékolo's full range of Juices, Purées, Jams, Tomato and Piperade, Preserves and Oils. Raw materials straight from the farm, with no use of cold rooms or freezers.
100% organic.
100% natural: never made from concentrates and with absolutely no additives.
100% flavour: the very highest quality when it comes to pureness and flavour.
The vast majority of our raw materials comes from the vegetable gardens of Navarre (Spain).
Excellent value for money: gourmet products at affordable prices.