Organic Farming
Our jams are totally natural, without any preservatives that might alter their flavour. ékolo jams have a smooth consistency without fruit chunks, a shiny colour, a pleasant fruit scent and a texture that makes them spread easily, but without any added water.
Origin: Spain
Ingredients: Blueberries from certified organic farms (70%), cane sugar from certified organic farms (30%) and fruit pectin, 0.5% (soluble fibre).
GLUTEN FRE
WITHOUT PRESERVATIVES OR COLOURINGS
Net weight: 280 gr.
Certifications and Quality Seals: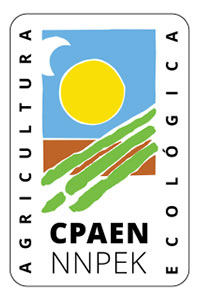 Discover ékolo's full range of Juices, Purées, Jams, Tomato and Piperade, Preserves and Oils. Raw materials straight from the farm, with no use of cold rooms or freezers.
100% organic.
100% natural: never made from concentrates and with absolutely no additives.
100% flavour: the very highest quality when it comes to pureness and flavour.
The vast majority of our raw materials comes from the vegetable gardens of Navarre (Spain).
Excellent value for money: gourmet products at affordable prices.