Organic Farming
Ékolo fruit purées are completely natural, with no added sugar and with no preservatives or colouring. They are high in fibre and vitamin C, and are suitable for vegans. A deliciously easy and natural way to eat fruit.
Made in Navarre
Ingredients: Apple (100%) and ascorbic acid (vitamin C)
GLUTEN-FREE
NO PRESERVATIVES OR COLOURING
Net weight: 200 g
Certifications and Quality Seals: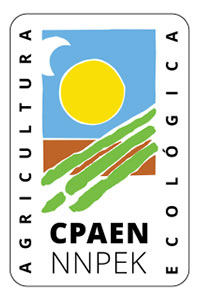 Discover ékolo's full range of Juices, Purées, Jams, Tomato and Piperade, Preserves and Oils. Raw materials straight from the farm, with no use of cold rooms or freezers.
100% organic.
100% natural: never made from concentrates and with absolutely no additives.
100% flavour: the very highest quality when it comes to pureness and flavour.
The vast majority of our raw materials comes from the vegetable gardens of Navarre (Spain).
Excellent value for money: gourmet products at affordable prices.